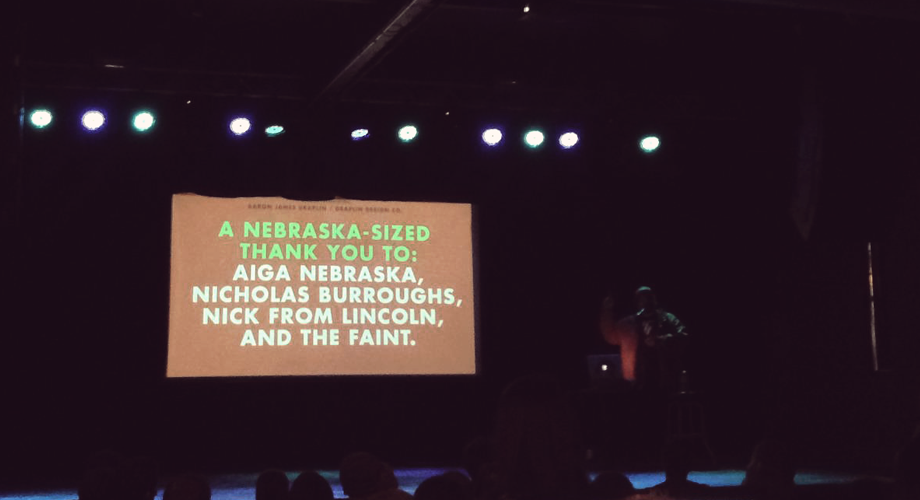 All it can take is an email. Or effort, or drive, or the will to do it.
If there is someone who inspires you, gives you goosebumps, makes you feel happy, and generally kicks ass, then you need to meet them. Do what you need to do. Shake that hand. Tell them thank you, and tell them thank you again.
Yesterday I was lucky enough to meet Aaron Draplin. He thinks he's a regular guy, but to many of us he's a symbol of what we all should be and should believe in.
I was also lucky enough to have him thank me at the start of his presentation. All I did was send an email, but I'm glad I sent it.
A few years ago I sent Stefan Sagmeister a letter. I think I'll do that again.
Reach out folks. Reach out.
Also, I am now a lifelong believer in the DDC.