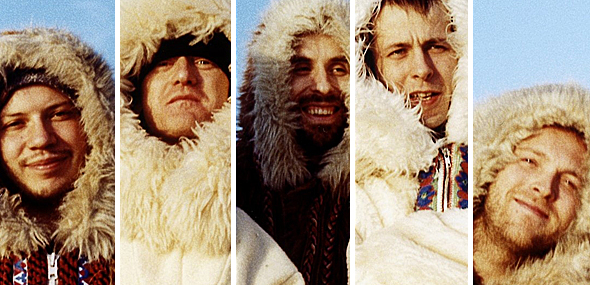 They're Mogwai. From Glasgow, Scotland.
They're also really incredible live, or with headphones. They're uplifting, haunting, inspiring and craft absolutely gorgeous music.
They're without a doubt, my favorite band or musical act that I've ever encountered and I love every minute of the fourteen hours of music I have by them.
This is really just an intro, as I plan on attempting to rank my favorite albums and songs. Perhaps I just felt the need to use the image above that I threw together, or perhaps I decided I should just post this since I'm listening to them, but there shall be more.
April 30th, Omaha, Slowdown. They'll be there and so shall I. I've purchased my ticket, which cost $20 and I can honestly say they're a band I'd pay at least three times that to see. I was lucky enough to see them once, so a second time makes me, well, damn lucky? Something like that.