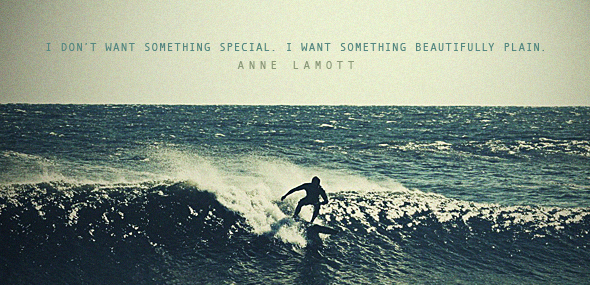 We all know that beautifully plain is rather special.
Nothing to wax poetically about here. It's all in the quote. It's all in the final quote.
Final at least in the form of this particular format, on this particular blog.
Special is complicated. Complications are not beautiful, no matter how we convince ourselves they are. They're just tiring, illogical, and completely unnecessary.
Onward with the beautifully plain. In all it's conceptual, meaningful, and welcoming glory.