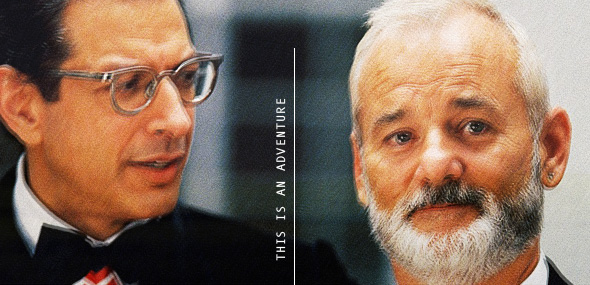 I'm the Zissou?
Yes, it's an adventure. No, not the process of actually referencing my favorite movie of all time on my blog, but what is going on around me.
Strike that. This whole, finding a job thing is the adventure. Not how I originally thought it would be as well. It's not the actual act of finding the job such as interviews and what not. It's what is going on inside of my head. Everything from confidence to wondering if I'm cut out for this profession.
What would Steve Zissou do? He'd find that shark and destroy it.
So, if I'm Steve…the act of finding a job is the shark?
Either way, where's my dynamite?