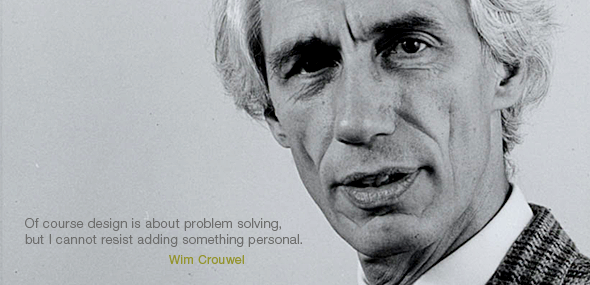 The legend Wim Crouwel finally makes it on the blog.
Design most definitely is about problem solving, or at least always should be, but without the personal touches it's definitely not design. Mere personal touches can be summed up as nothing more than decorating, and an attempt to design without personal touches is bare, empty and emotionless.
To me, personal touches comprise of those things that make something aesthetically pleasing but are not at the core of the solution. They're certainly part of the solution as a whole, but they're the seasoning on the food you've prepared.
Personal touches are also a bit selfish, but I don't think there has ever been a successful designer who wasn't a bit selfish and who didn't want a bit of themselves in their work.