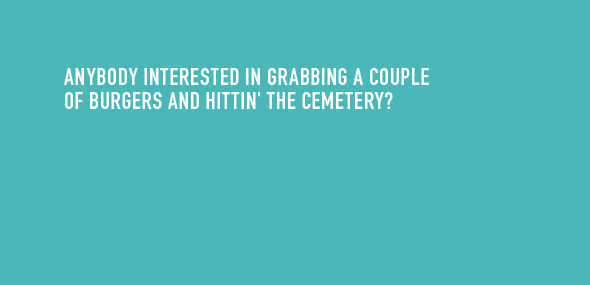 The title has such a double meaning.
I hate the Summer. It's real hate. So, by me saying that I almost missed July, it's as if I'm saying I almost missed it, but in fact I ended up hating it as usual. Although, it's still July. Which is why I almost missed it. No posts in July…almost.
New layout, hooray! This one just works much, much better. Courtesy of the wonder folks over at wpshower.com. With the new layout will hopefully come more posts, more direction and more of everything. Let's turn this into a blog, what say you?!
Anyway, since posting, I've joined the AIGA Nebraska Board of Directors. So, I'll definitely be talking about more things AIGA very soon.
Am I even talking to anyone? Perhaps a few, but if I'm only talking to myself, at least this can be a journal of sorts. Things on the horizon include screen printing. First, a design to screen print. To the design cave!