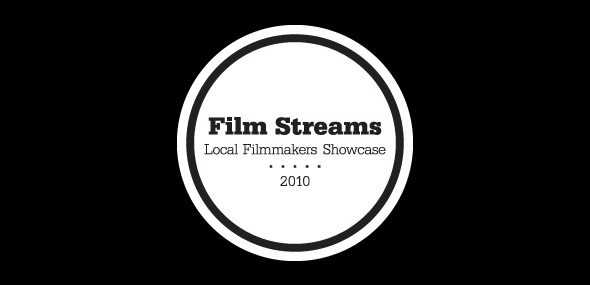 I'm all about references.
This time, the title was in reference to the title of the upcoming album by the stellar band El Ten Eleven. Check them out. (actually, it's out now, go get it)
So, the above image is the logo I designed for Film Streams, when I was still their design intern, for their Local Filmmakers Showcase. The best part, I'm not sure if it got used. You see, the day I revealed, I encountered another logo that would be used for North Omaha events that looked insanely similar. Film Streams is in North Omaha, you see? I'm sorry, NoDo. I forgot to be hip and call it by it's proper name. Omaha is split into NoDo, SoDo, Mido (midtown?) and yeah I'm going to stop right there. Right where I already crossed the line of being pointless.
So, this makes me realize I need to ask if this ever did get used. As far as I know, it was just going to be supplied to those in the showcase to use on their promotional pieces. Perhaps it made an appearance on a few of them and someone thought it was clever, until they saw the other one that stole my glory.
So, there you go, a little sneak peak at something that was formerly, in some way, a secret. It's still like a secret would be that nobody really reads this. See what I did there?