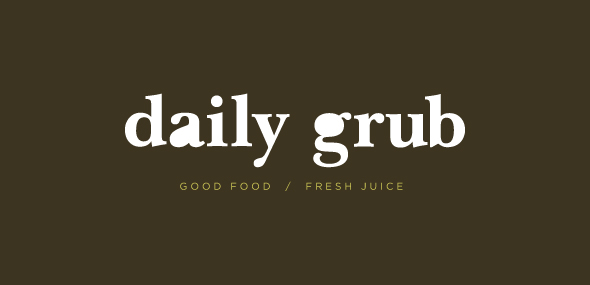 Fill up your plate.
Daily Grub is a bistro in Omaha that serves locally sourced and seasonal food. The restaurant started back as the Clean Plate project, a raw food restaurant held for thirty days in an experimental space known as The Empty Room. It then branched out and now has become a full bistro.
Long ago I always wanted to design an identity for Clean Plate. However, now that it no longer exists, Daily Grub got the treatment.
It's a work in progress for now. We'll see where it goes.