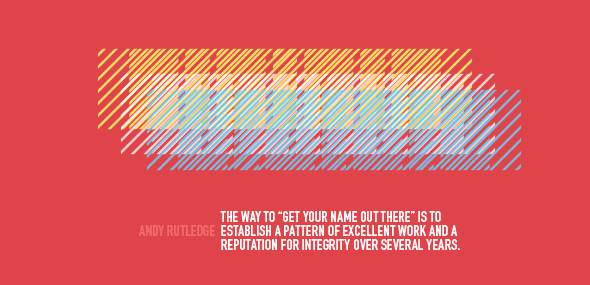 Absolutely.
Create your own opportunities. Manufacture your own luck. Work your ass off. Talk to people. Be friendly. Work your ass off some more. Don't make excuses. Appreciate where you are. Talk to some more people. Be passionate. Use your strengths. Stop bitching. Work your ass off even more. Put yourself in a position to succeed.
I'm still writing my pattern, but it's getting there. I have to keep remembering I'm in the fetal stages of all of this. My age throws me off sometimes, as two years after high school with no college have always made me feel like I'm behind in a way. I'm not, though, I'm right on target.
Kick ass, don't bitch, repeat. How's that for a pattern?