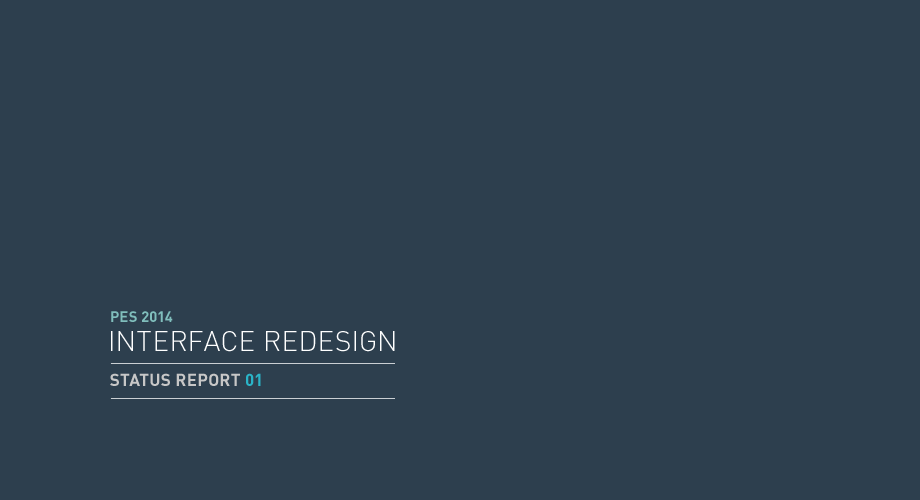 For months, I've wanted to take on a little design side project at home. Something for fun, and something that I'm relatively close to. Something I'm definitely close to is football/soccer. A video game series that I've always loved that represents the sport well is Pro Evolution Soccer, or PES for short. PES has always had the best engine, tactics, and realism. However, it's menus, UI, and design have always been extremely lacking. Without the bigger budget that their competition has, PES has always seen design as something they'd get to later. Well, I want to change that, for fun.
After seeing a great example of a FIFA redesign, I became inspired to do the same for my beloved PES. I've also decided to do status updates here, so I have something to post about, and so anyone who is interested can follow the progress.
A few examples of the awful design PES now has can be seen here, or here.
My main goal with this is to just have fun. But to also take the small challenge of making something still interesting to look at and use, while also vastly improving readability and usability. Everything could change, which is why I want to do the status updates to show progress and evolution. I have no idea how long I'll be doing this, as the inevitable goal is to have final samples of a completely redesigned menu system, as well as in-game elements such as a scoreboard and stat overlays.
Below is the first piece I'll be sharing, which is just my start on the project this evening. I just wanted to start playing with colors, shapes, and type. So, we have some basic positions listed, some player information, and the PES hexagon. The hexagon is used to show an overall look at a players attributes. So what you see below is a player who is more of a defender than an attacker. The white shows his skill levels, while the yellow shows the maximum that can be reached, or the perfect hexagon.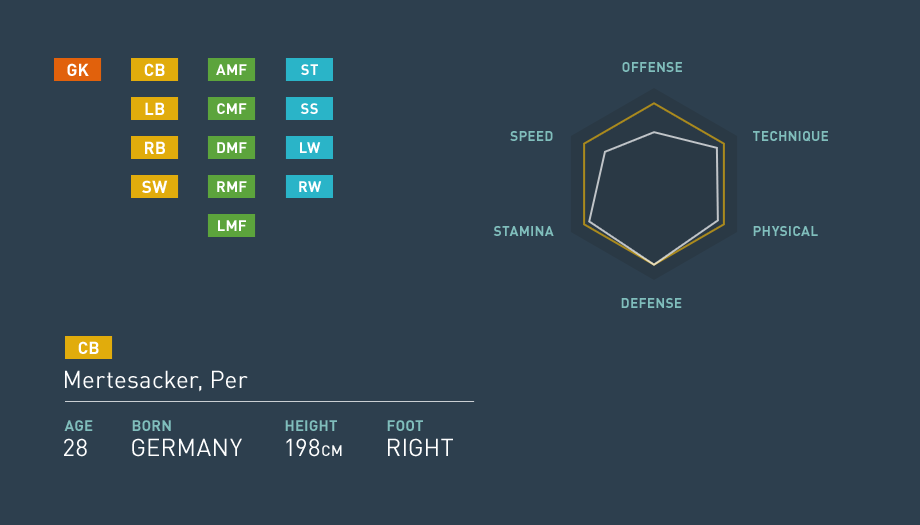 That is all for tonight. I think the goal will be for at least one update a week, at least while I'm in the early stages of getting things sorted out.